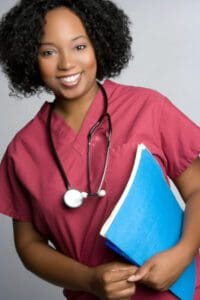 With the new year, it's natural to start thing about making changes in your life, career changes being at the top of the list. A lot of people graduate high school and start working and are happy to be done with the demands of school. Or they go to work because they're not sure what they would like to study and don't want to waste time and money. However, as time goes on, you might start to lean towards going back to school and working towards a degree that will help you in a career. CNI College now offers LVN part time-classes. These are the perfect solution for people who need to work or care for loved ones but want to begin LVN school.
LVN School Is a Great First Step Toward a Rewarding Career
CNI has redesigned its excellent LVN program so that students in LVN part time classes take 20 weeks per term rather than 13. Whereas a full time student will finish in about a year, a part time student will finish in around 18 months. part time students can choose evening or weekend classes, whichever suits their schedule better. They get the same great professors and the same quality classes. They just get more time to absorb the material and do the work.
Vocational nursing (sometimes called practical nursing) is a growing career. Many LVNs work in nursing homes or for home health care companies. As the "Baby Boom" generation ages, experts expect to see an increase in the demand for LVNs. Not only is vocational nursing a growing career, it's also a flexible degree. It can be a stepping stone to becoming a registered nurse or even a nurse practitioner.
If part time coursework sounds like it would work for you, check out the CNI vocational nursing program. Then get in touch with the CNI admissions office. They can walk you through the admissions process and help you start your path to a brand-new career in 2019!