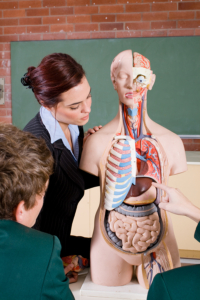 If you're thinking of becoming a scrub tech (also known as a surgical technologist), you have many schools to pick from. There are many things to consider. What is the cost? Can you get financial aid? Does the school have a good reputation? Good instructors should be at the top of the list. If you're touring a school, ask to meet some of the instructors. Also be sure to sit in on several scrub tech classes.
Visit Scrub Tech Classes to Find out What It's All About
Before you meet the instructors, prepare a list of questions to ask them. Find out if they keep regular office hours. Ask them how they help students who have trouble understanding the material. As a student, you need to know that the instructors are on your side. Additionally, you should be able to expect them to help you if you have a hard time. As you sit in on classes, observe carefully. Does the instructor welcome questions and comments? After all, the best way to learn is to be active and engaged in the class.
At CNI, we pride ourselves on our scrub tech instructors. Each one is either a doctor or a surgical tech themselves. They know that students learn the basics of the job in the classroom. So they work hard to engage students with class discussions and demonstrations. Check out our scrub tech program online. Be sure to read the student testimonials. Many of them mention instructors as mentors and inspirations. Then schedule a tour of CNI to see the program yourself.