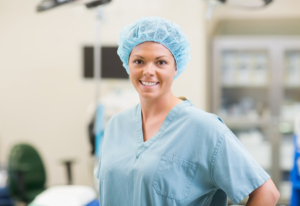 For people considering starting a course of study at a career college, one of the most important questions is, Can I find a job when I'm done? If you're thinking of becoming a surgical assistant, the answer to that question is easy. According to the U.S. Department of Labor, demand for surgical assistants is estimated to increase by 30% from 2012 to 2022. This is a good time to start surgical tech school. The surgical assistant program at CNI College is focused on giving students the knowledge they need to be able to pass the exam given by the National Board of Surgical Technology and Surgical Assisting. After passing the exam, graduates will be Certified Surgical Technologists and able to work with surgical teams.
Attend a Surgical Tech School that Gives You Hands-on Training
CNI College is dedicated to both a solid foundation in medical knowledge and a practical focus on proper sterile technique. The program includes practice during mock surgeries. Students spend 600 hours of the program in the classroom and 500 hours in an externship. During the externship, they work under the supervision of surgeons and anesthesiologists, getting hands-on training and making important professional connections.
Learn more about CNI College and find out how to apply to start this exciting career path.