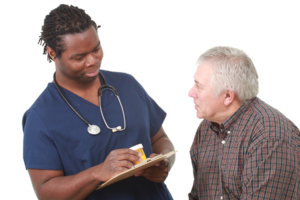 There are many reasons why you may want to consider licensed practical nurse, or LPN certification over becoming a certified nursing assistant (CNA). CNA training may take a little less time, but the earning potential is also much less. A CNA can expect to make between $23,00 and $30,000 per year. An LPN can expect to make close to $40,000 per year. The amount depends on the location in the country and your experience. Both jobs can be physically and mentally exhausting and both positions work under close supervision. Yet, that can be a good thing because there are not any tough legal responsibilities. Therefore there is a little less worry.
Visit Several LPN Programs to Find One That Fits You
If you are really looking for a true career with opportunities for advancement, LPN certification is really the way to go. There are LPN to RN programs that can allow you to really move up. If money and time are a little tight, LVN programs or LPN programs are a great place to start. The program generally only takes a year and is affordable. From there, you can even work toward your bachelor's degree. There are so many options. Once you get into the field, there are also opportunities for specialization. Perhaps you like the idea of working with the elderly, in a hospital, or in a regular doctor's office.
There are many pros and cons for any path taken in the medical field. If you are unsure where to start, consider asking if you could shadow someone. Before signing up for LPN classes, get in there and see what they really do. Reading job descriptions can only tell you so much. It takes special people to be able to provide high quality care. It also takes a special person to be able to work with those who are dying or handicapped. A job shadow will give you a better idea of your suitability for the job.
CNI College offers a great one year program and can help you with financial aid. Check out our LVN course descriptions. Then give the admissions office a call to set up an appointment to visit.