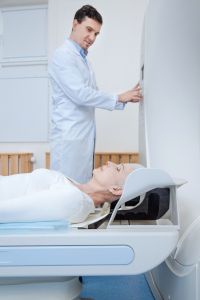 The future is looking bright for anyone who has chosen to become an MRI technician. The number of healthcare positions is growing at a steady pace. There should be an abundance of jobs in the coming years. It is also an added bonus that most MRI training is accepted in all 50 states. That means that you could look for a job wherever the wind takes you. You could even do some research to find the best paying states if you are open to moving.
MRI Technician School Only Takes a Couple of Years
The time needed to train at an MRI technician school is also relatively short. You can finish your training in as little as two years. This is especially a short time period for the pay you can expect to make. The mean average salary in this field is $69,240. That is not bad for a job that only takes two years of schooling! The salary and the demand for MRI technicians is only expected to grow. That is awesome news for job security.
In general, it is pretty low stress to be an MRI technician. Nurses and other hospital workers are often running around with crazy schedules. Tests like MRIs need to be scheduled in advance and everything usually goes according to schedule. There should not be any overnight or weird hours included in the job.
You will learn so many cool things when training to be an MRI technician. Wow your friends with your medical terminology and human anatomy knowledge. You also get to operate some pretty amazing equipment. Lastly, you get to use your people skills to put people at ease during their test. Some people may spill out their entire life story while having their MRI. You never know what might come out while someone is a bit nervous. You get to be the bright smiley face that gets people through this experience.
If you're interested in becoming a MRI tech, get in touch with CNI College. We're one of the best-known programs in Orange County!