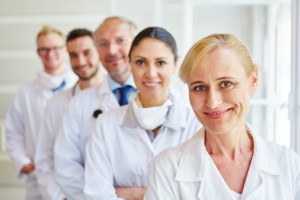 The MRI tech program at CNI College does an amazing job of preparing students for the workforce. This is done not only through learning the skills and terminology, but also in being compassionate and caring toward patients. An MRI tech is responsible for gathering data for health professionals. This data allows physicians to properly make a diagnosis and create a treatment plan. MRI techs get to work with amazing technology. The CNI program teaches all students how to properly use it. Other courses focus on anatomy and medical terminology.
Attend an MRI Tech School That Teaches Practical Skills
Once classroom work is done in this fully accredited program, students head to an externship. The MRIT Clinical Externship is where everything comes together. This is where students can practice what they learned in MRI tech school. All MRI technologists need to be friendly and good at communicating. The externship is the perfect place to observe veterans and practice making patients comfortable. Patients are often nervous about the exam and a friendly MRI tech can be a big help. Patients need to relax and be in the correct position for the images to be useful. This is done via intercom where the tech needs to explain the procedure. It is a big relief that CNI recognizes there is more to the job than just knowing how to perform an MRI. Those best at the job get the images the healthcare professional needs while being friendly and making the patient comfortable.
Learn more about the MRI program at CNI.