Registered nurses are in high demand in healthcare. There is an increasing demand for them to have more autonomy and take a leadership role in patient care. This shift will improve individual patient outcomes, the medical system, and create new career opportunities for nurses. It is projected to benefit all involved. 
Registered nurses need a Bachelor of Science degree in Nursing (BSN) to take advantage of expanding opportunities. For those who are already working in a medical setting, this means enrolling in an RN to BSN program. But what exactly is an RN to BSN bridge program, and what benefits could it bring you? 
What an RN to BSN Program Actually Is
RN to BSN degree completion programs are designed for working nurses. These nurses are interested in expanding their education and increasing their career prospects. This program can open up new opportunities for them.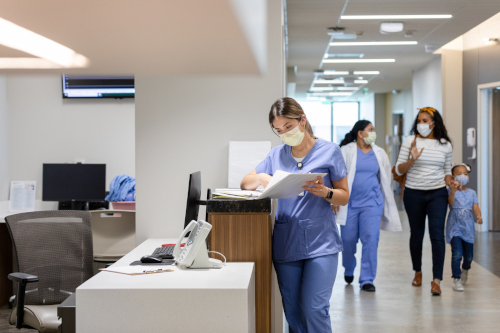 The goal of an RN to BSN program is to strengthen your existing knowledge. It will focus on evidence-based clinical practices and problem-solving skills. This will prepare you for leadership roles within nursing. 
How Hard Are RN to BSN Bridge Programs?
The shortest answer is: it depends.  
As RNs, you've already gone through the rigors of nursing school, passed your boards, and in many cases have been working for a while. You're already bringing a lot of clinical knowledge and experience to your courses. These skills can be extremely useful.
The more challenging aspect is often trying to juggle school with your current life and work responsibilities. This can make RN to BSN bridge programs more difficult. 
It is important to find a school and program that prioritizes the needs of working nurses. This ensures that you are getting the best education possible.
What Can You Expect in a BSN Degree Completion Program?
It can vary depending on what school you enroll at. An online RN to BSN degree completion program will often start challenging your mind with new concepts and research-driven strategies right out of the gate. Even more exciting is that you can start implementing what you learn to enhance your practice and quality of care on the job well before you graduate. 
An RN to BSN Degree Completion program generally includes courses like: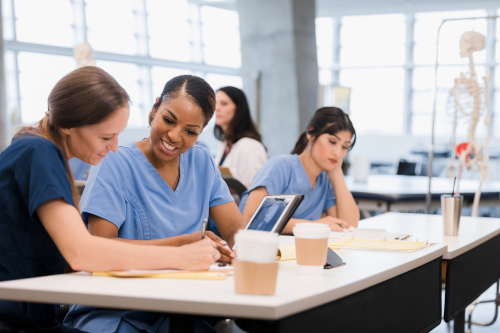 Oftentimes, you'll finish off your program with a community health practicum at a designated clinical site and a capstone course. There, you can apply what you've been learning to a particular area of interest in healthcare. It's possible you can even work with your program's director to complete practicum hours at your current worksite. 
Is Relicensing (NCLEX) Required After RN to BSN Program?
No, it's not! If you are already a registered nurse with a valid, up-to-date license, you shouldn't have to retake the NCLEX-RN exam.  This is generally a prerequisite when it comes to enrolling in RN to BSN programs.
What Is the Salary Difference Between an RN and a BSN?
While no one can guarantee any particular salary, furthering your education often results in higher wages. This is supported by the Bureau of Labor Statistics' "Education pays, 2020." The BLS found that workers with a bachelor's degree had median weekly earnings of $1,305 in 2020. In comparison, those with an associate degree had earnings of $938. 
According to salary guides put together by leading job search site Indeed.com: 
What Are Some Other Benefits of Completing Your BSN?
Beyond the salary potential, there are a number of other benefits to getting your Bachelor of Science in Nursing:
It can contribute to faster career advancement.
BSN programs can open up new opportunities in the nursing field and make you more competitive in the job market. Many healthcare employers prefer nursing applicants with a BSN on their resume, and even more are starting to require it.
In 2017, New York passed a "BSN in 10" law. This law requires all New York nurses to earn their BSN within 10 years of their initial licensure. Other states have considered similar legislation. Hospital systems have also started making the switch from "BSN preferred" to "BSN required."  
It can make you even more in-demand in the job market.
The employment rate for registered nurses in California is 11%. However, there are certain areas of nursing where the rate is even higher. Nursing instructor positions, for example, are projected to grow by 26% in California over the next several years. Nurse practitioners are projected to grow by a whopping 56% as well.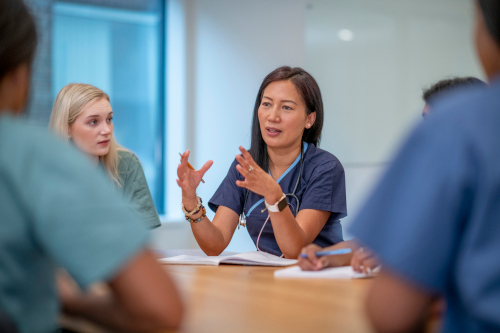 It can ready you for graduate school or even more specialized careers.
Are you interested in getting your master's degree in nursing? Or gaining specialty certifications or pursuing a career path such as nurse midwife, nurse anesthetist, or nurse manager? If so, getting your BSN is an important step in your education.
It can lead to better patient outcomes.
BSN-holding nurses often are more comfortable with making data- and evidence-based care decisions. Recent research has found that a greater number of nurses with BSNs on staff can lead to better patient care. This includes lower mortality rates, lower readmission rates, and shorter lengths of stay in hospitals and care facilities. 
Now is the time to train to become a nurse
Right now, California is experiencing a state-wide nursing shortage. This means it is the perfect time for anyone who's thought about pursuing a career in nursing. Schools like CNI College, that offer RN to BSN programs can help you achieve that goal.