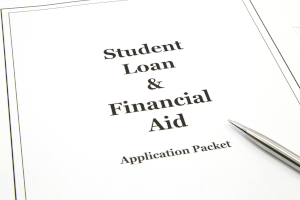 If you're interested in the medical field, surgical tech programs prepare students to work with surgeons and anesthesiologists. At CNI College, school for surgical tech takes 15 months to complete. This is much less time than medical school and residency. Yet it is still a major time commitment. A surgical tech program is also a major financial commitment. Most students need help paying for school. Because CNI College offers federal financial aid, it is an affordable option among surgical tech programs.
The first step to get federal financial aid is to fill out the FAFSA form. There is a paper version and an online version. Most federal aid gets determined by income and need. Students may get grants, loans, or a combination of the two. There are two major grants: the PELL Grant and the Federal Supplemental Education Opportunity Grant (FSEOG). Students who do not have a bachelor's or professional degree already can apply. You do not usually have to repay grants.
Get Federal Loans to go to School for Surgical Tech
Federal loans are the other major way to pay for school. Most have low interest rates. In addition, you don't have to make payments until you have finished school. Before taking out loans, make sure you understand how much you will owe and the requirements for paying them back. Another good tool to use is the net price calculator. This combines the cost of school with living expenses. It will give you the best estimate of the real cost of school. Be sure to make a reasonable budget for school costs. For some people, it's better to save up for a time and then go to school.
Learn more about financial aid at CNI, find the FAFSA form, and talk to a counselor today.