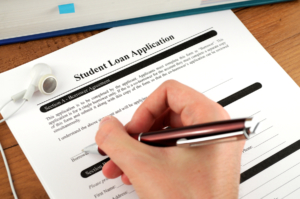 For people thinking of becoming a surgical technologist, the biggest question is how to pay for surgical tech school. Full-time students finish the program in 15 months. Most students find that they have to work at least part-time. In fact, in the 2014-15 school year, only 12% of students finished on time. Whether students go full or part time, the cost of the program is $27,996 for tuition and fees. Books and supplies are another $1,452. The total is $29,448.
Be Sure You're Ready for Surgical Tech School Before Taking out Loans
Most students have to take out some loans to pay for school. Surgical technologist students can apply for federal student aid, which comes in grants and loans. Grants are "free money" and don't have to be repaid. Loans come due after you either finish school or quit, even if you didn't finish your program. It's really important to remember this last fact. When you plan to go get a degree or diploma, be sure you are ready. You have to have enough time to study. You also have to have the financial side worked out. It would be awful to have to repay a loan when you hadn't even gotten the diploma.
Check out the financial aid page at CNI College. You can find links to different federal grants and loans. Be sure to scroll to the bottom of the page to the Net Price Calculator. This will help you to make good financial decisions.