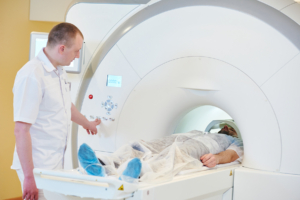 As diagnostic testing becomes a bigger part of medical practice, people with the skills of an MRI technologist will be more in demand. The MRI program at CNI College is a demanding course, which takes at least 61 weeks to complete. There are four modules of classroom study, followed by a 1000-hour externship. Because of the challenging course, the median earnings of an MRI technologist is $84,000 a year. Experts predict the field will expand by about 10% over the next decade. See a full description of the MRI tech program.
MRI Program Takes 15 Months to Complete
In order to finish the course successfully, students have to be able to commit to it fully. Classes are offered in the evening and on weekends, which means many students can continue to work at least part time. However, most find it necessary to find some financial aid. CNI College participates in federal student aid programs. There are two major types of financial aid. Grants do not have to be repaid, while loans do. The first step to getting government financial aid is filling out the FAFSA form. This establishes financial need and other qualifications for the different programs. Learn more about financial aid available at CNI College and give the office a call. The staff have a lot of experience and can help you determine which programs will fit your needs.