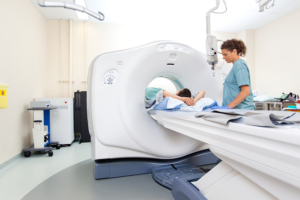 There is no better time than now to start CNI College Magnetic Resonance Imaging, or MRI Technologist Diploma Program. Get out of the rut of a low paying dead end job and start a career where you can move up. The MRI technologist diploma only takes 1720 clock hours, or 60 credit units. This means that you can get out in the workforce fast. You will also get to learn about interesting things such as human anatomy, physics, and computer skills. Become a team member with radiologists and physicians. Operate amazing equipment and feel good about making patients feel comfortable.
Magnetic Resonance Imaging Is a Growing Career
A person in this position learns to operate the MRI scanner. They help produce the cross sectional images for diagnostic purposes. In addition to understanding the machine, the program also teaches skills in strong patient care and compassion. Students end their time with a clinical externship to make sure they understand everything. This is a great field to get into because there is great demand for health care workers. CNI also offers a Career Services Department that can help secure a job. The employment outlook is very bright. Wouldn't it feel great to tell friends and family that you are an MRI technologist?
There are many reasons to choose CNI College to learn about magnetic resonance imaging. The program is accredited by the Accrediting Bureau of Health Education Schools. It is also approved by the American Registry of Magnetic Resonance Imaging Technologists. Lastly, it is approved by the Bureau for Private Postsecondary Education. Once finished with the program, students can prepare for and take the national certification exam from the American Registry of Magnetic Resonance Imaging Technologist. This will open so many doors. Have a rewarding career working with patients and medical professionals. Do something today to make your future be bright. Call CNI to learn about their MRI tech program.