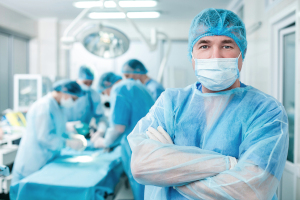 Studying to become a surgical tech opens the door to a rewarding and growing profession. The
need for surgical technologists is expected to increase 30 percent between the years of 2012 and 2022. This means that those who complete an accredited program have a great job outlook. The program offered at CNI College is accredited by several agencies including the Accrediting Bureau of Health Education Schools. Students here learn not only by taking classes, but also by spending time in surgeries. Students spend 500 hours in this Surgical Technology Externship. This extern experience is invaluable to learn this profession. It's also a great way to make contacts with potential future employers.
The Career Services Department Has a Listing of Surgical Technician Openings
Graduates can find work as a surgical tech in hospitals, medical centers, and surgical centers. The Career Services Department at CNI is a great resource for finding employment after graduation. So be sure to work with this department to sharpen interview and presentation skills as well. Work hard in school. Then take the National Certification Exam to become a Certified Surgical Technologist. Most who work as surgical techs enjoy a regular 40 hour work week. They work in an environment is clean, well lighted, and full of technology. Work right alongside anesthesiologists and surgeons who are amazing at what they do. Invest in yourself and join the ranks of gainfully employed surgical techs who have studied at CNI.
Learn more about the surgical tech program at CNI.