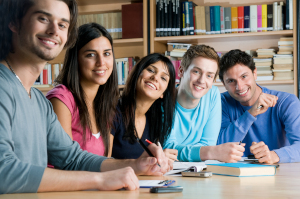 The surgical tech course at CNI College is a rigorous program that combines 600 hours of classroom study with 500 hours of clinical externship. A career as a surgical technician can be rewarding both personally and financially. If you've decided on surgical tech school, you have to commit yourself to good time management. For most students, juggling commitments is a fact of life. Most people have to work at least part-time during their studies, and many have family obligations. The key is setting a schedule and sticking to it.
A Good Study Group Will Help You Through Surgical Tech School
If you've committed the time and money it takes to become a surgical tech, that must be your time priority. Work things out with your employer ahead of time so that your work schedule and class schedule don't clash, especially when exam time rolls around. Be realistic about how much time you'll need outside of class to read and study. Lots of students find that forming a study group is a good way to keep up with coursework and find support from classmates. If you find yourself struggling to keep up in classes, speak to your professors right away. They hold office hours on a regular schedule so that students can come and ask questions and get clarification. Finally, remember that while you're a student, you might have to miss out on some fun events or trips with friends. Keep in mind that this is temporary and that it's for an important goal — fulfilling your dream to become a surgical technologist.