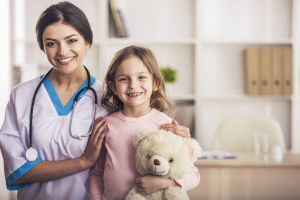 A big selling point for LVN school is that the program only takes about a year to complete. However, many people don't have the ability to take a year off and commit to school full time. Because of this, CNI College has started offering its excellent LVN program on a part time basis, as well as evening and weekend classes. For full-time students, each of the four terms is 13 weeks long, while for students taking part-time LVN classes, the terms are 20 weeks long. This gives students who need to work and take care of families more time to do the work for LVN certification.
Students who opt for part-time LVN classes will take exactly the same classes as those in the full-time program. They will also graduate with the same diploma and take the NCLEX-PN in order to practice as an LVN. The only difference is that part-time students take the program more slowly.
Both Full and Part Time LVN School Offers Great Job Opportunities
After graduation, the same types of jobs are open to both full- and part-time students. Many LVNs work with elderly patients, providing either in-home care or working at a nursing home. Those who enjoy working with kids might take a job as a school nurse and tend children who have gotten hurt while playing at recess. LVNs can also work in physician offices, in clinics, at psychiatric centers, or in hospitals. They typically have more one-on-one time with patients, while they take vitals, change dressings, and assist with daily tasks. This makes them a vital part of any care team.
Some LVNs go on to pursue specialty certification, which makes their scope of practice wider. Other LVNs decide to go back to school to become RNs. Whatever you decide about further education, you can start your path with the part-time LVN program at CNI. You'll be getting the same high-quality education as your full-time counterparts, which opens the doors to an exciting career. Read more about CNI's LVN program, then get in touch with the admissions office to find out when you can start!