LVN: What It Is and How It Can Advance Your Career as a Medical Assistant
Medical assisting is one of the fastest-growing occupations in the medical field. For many people, it's their entryway into the compassionate, rewarding world of healthcare careers. But if you're already working as a medical assistant, you might be wondering, "Where do I go next? How do I continue to grow my skills and open new career opportunities?" 
Becoming a licensed vocational nurse (LVN) is a great way to advance your education and find new job opportunities. As an LVN you can take on greater responsibilities and increase your chances of success. But what exactly is an LVN? And how does it differ from a medical assistant career? 
What Does a Licensed Vocational Nurse Do?
Licensed vocational nurses are referred to as licensed practical nurses (LPNs) outside of California and Texas. These nurses are a vital support of a medical team. LVNs have a bigger role than medical assistants in taking care of patients and making them comfortable. LVNs perform duties like: 
Medical Assistant vs. Vocational Nurse
It's no small thing to consider stepping back into the classroom and shifting your career. But, the benefits can often far outweigh the risks in terms of future success and financial opportunities.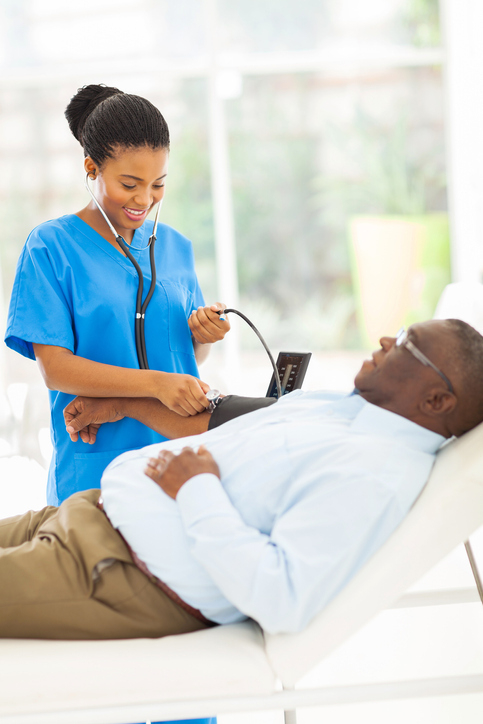 What are the benefits of a nurse career and salary?
Greater autonomy in the workplace
Both medical assistants and licensed vocational nurses work as part of a care team. They support the diagnosis and treatment prescribed by physicians. Compared to medical assistants, LVNs have more space to work with less oversight and execute treatment plans. 
Part-time and flexible or nontraditional works schedules are an option
Traditional, full-time 9-to-5 work schedules are an option for LVNs in some settings. If you are someone who is looking for different scheduling options, this nursing career has that option. For example, if you would prefer to work nights because it fits your life and responsibilities better.
Serves as a great first step onto a nursing path
Licensed vocational nurse programs can often be completed in about a year. This means it's a shorter-term option to getting into nursing versus a traditional RN program. Even better: the credits and experience you gain as an LVN can potentially transfer over to an RN program. That can set you up to advance your career even further.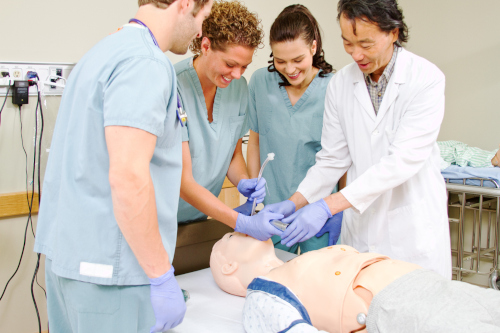 What Can You Expect in an LVN Program?
The specifics of an LVN program might vary depending on where you enroll. But there are a few things you should make sure are included in whichever training program you select. These things will make sure you're well-prepared for your new career.
A Vocational Nursing program should offer both classroom and hands-on learning. The program should include basic nursing care skills for acutely and chronically ill clients. In the program you should learn about the duties LVNs perform on a daily basis. This includes both clinical, patient-centered tasks and administrative tasks that deal with documentation and medical records.  
A Vocational Nursing diploma program includes courses like:
Programs generally finish out with a senior practicum. The practicum takes you on a deep dive of ethical and legal aspects of nursing, and a capstone course. A capstone course is an intense review of the various nursing concepts required for nursing licensure examination.
Upon successful completion of the program, Vocational Nursing graduates are qualified to sit for the National Council Licensure Examination-Practical Nurse (NCLEX-PN). Licensure is needed for you to apply for entry-level LVN positions. 
How Do I Get My LVN License in California?
California's Board of Vocational Nursing and Psychiatric Technicians lays out all the necessary requirements and steps you need in order to get licensed and approved to work as a vocational nurse in the state. It starts with getting 1,530 clock hours of education and hands-on experience from an approved program.
After that, you'll fill out the vocational nurse application forms to sit for your licensure exam. Then you'll often have to wait approximately 4-6 weeks for your VN licensure to be approved and processed. The amount of time may vary depending on individual circumstances. 
Once you've passed your licensure exam, you'll be certified and ready to pursue entry-level positions in:
What Is the Difference Between LVNs and RNs?
The biggest, most obvious difference between being an LVN and being a registered nurse is education. Becoming an RN requires completing a two-year associate degree at minimum. In some cases, for more advanced RN positions, a bachelor of science degree in nursing (BSN) might be required.  
RNs also have a greater scope of responsibility such as healthcare management. They are sometimes even tasked with supervising LVNs and the work they're doing.
Now Is the Time to Train to Become an LVN
Right now, California is experiencing a state-wide nursing shortage. This means it is the perfect time for anyone who's thinking about pursuing a career in nursing.