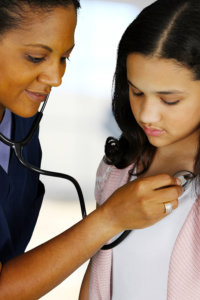 As you're researching schools for LPN certification, you might feel a certain amount of pressure to go straight for an RN. Many people believe, incorrectly, that LVNs and LPNs aren't as respected a part of a medical team as a registered nurse. What most graduates find is just the opposite. They work with doctors and nurses who value the contributions of every member of the staff in a practice or institution. As LPNs, their vital work is recognized and appreciated. So let's take a closer look at what an LPN does, so you can shut down anyone who wants to question your educational and career goals.
Sign up for an LVN Program and Start Working in a Year
First, an LVN program will prepare you for hands-on patient care. This is one of the most rewarding parts of working in the medical field. Having a connection with patients and knowing you are making a positive difference is hugely rewarding. Because of the amount of paperwork required in modern medicine, many RNs find themselves doing less patient care and more paperwork. The LVNs on the team will often get to interact with patients more than either doctors or nurses. So if patient care is your passion, being an LVN is absolutely the right path for you.
The other great thing about LPN certification is that it takes a lot less time to finish than an RN. Most RN programs take four years. However, at CNI College, a full-time LVN student can finish in a year. A part-time student can finish in less than two years. Not only is the program a lot shorter for LVNs, it's also more hands-on than most kinds of schooling you can do after high school.
To learn more about how CNI College can help you become an LVN, visit our website and check out the course descriptions. Then get in contact with the admissions department and schedule a campus tour.