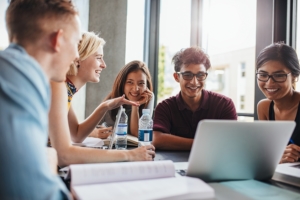 The decision to take the leap and study to become a surgical assistant is very exciting. This career offers good pay and a bright outlook for employment. The program to become a surgical assistant takes about a year. It is very important that students manage their time wisely during these 1100 hours of classes. This will ensure success in the program and the ability to quickly secure a job after graduation. Here are a few tips.
1. Allow more time than you think you will need to complete school related tasks. Everything always seems to take a little longer than you expect. Pencil in time every single day to take care of classes, homework, and studying.
2. Consider taking out financial aid to complete school instead of working. If you must work, talk to your boss to create a schedule that will work for everyone. Try not to work full time. It would be very difficult to complete this program with good marks if you also had to work 40 hours a week.
Start a Study Group and Talk to Instructors for Success in Surgical Tech School
3. Utilize your resources to ensure success. Stay late to speak with your teachers. Start a study group to bounce ideas off others in the surgical tech school. Keep each other accountable. Who knows, maybe the friends you make now could help land you a job in the future.
4. Really focus on becoming a surgical assistant. This is only a small period of time in your life, do not mess it up. This may mean you have to say no to that party on Friday night or the weekend getaway with friends. Keep your eye on the prize of a rewarding career and strive for excellence in your studies.
Learn more about becoming a surgical tech at CNI College.