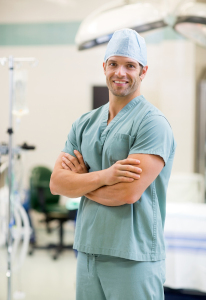 There are a lot of reasons people choose to go back to school. A big one is finding a career with good job security. At CNI College, we offer a variety of allied health degrees, which offer livable salaries and job security. Today we're going to discuss reasons you might want to become a surgical tech. One major advantage to surgical tech school is that it takes a lot less time than a four-year degree. Full time students finish the surgical technologist program in around 14 months. Classes meet Monday through Thursday from 8:30 a.m. to 2 p.m. When it comes time for the hands-on externship, students should expect to work up to 32 hours each week. There is a serious time commitment here, but it's also very doable.
After Surgical Tech School, Many Paths Are Open
Once you graduate and go on the job market, you will find a variety of positions open to you. You can focus on areas of particular interest, like pediatrics or cardiology. Extra training is available that can help you advance your career, as well. You can also choose a speciality that involves regular hours. This leaves you time to be with family and friends, pursue hobbies, and be part of the larger community through volunteering or mentoring.
Another reason becoming a surgical tech is such a stable job is because of the number of aging people in the population. As people age, they tend to need more surgeries. Also, medical research is continually expanding ways to use noninvasive surgery. In fact, some researchers are finding ways to help chronic pain sufferers find relief through surgery. As the medical field expands, this means that all types of medical personnel are in demand.
Check out the description of a surgical tech's duties on the CNI website. Then give the admissions office a call. They will help you figure out the best time to apply for admissions and how to use financial aid.