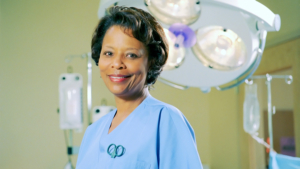 If you're considering surgical technician school, one of the things you might wonder about is just how important you'll be on a surgical team. In fact, a surgical tech–or scrub tech–is a vital member of the team. The number one priority of the surgical tech is infection control. If you think about it, surgery is actually a pretty messy business. It's the tech's job to make sure the operating room is laid out just right. Each surgeon will have individual preferences. So a good tech will have a good head for details. It's also important to be able to work independently and efficiently. Most of a tech's work is done before and after the surgery. However, a surgical assistant also needs to be able to work collaboratively. The tech will check in with the surgeons and nurses before surgery begins to make sure they are putting out everything that's needed.
Hone Your Skills While Learning to Be a Scrub Tech
During surgical technician school, you'll get lots of hands-on training in the important tasks of getting an operating room ready. Drilling on sterile technique is an important part of the course. You'll also be learning how to get patients ready for their procedures. You might have to shave areas of the body. You'll learn how to create the sterile field around the surgical site. After all the classroom work is done, students practice their skills during their externships.
Find out more about the surgical tech program at CNI College. Then call the admissions office to find out how to start on the path for this interesting job.